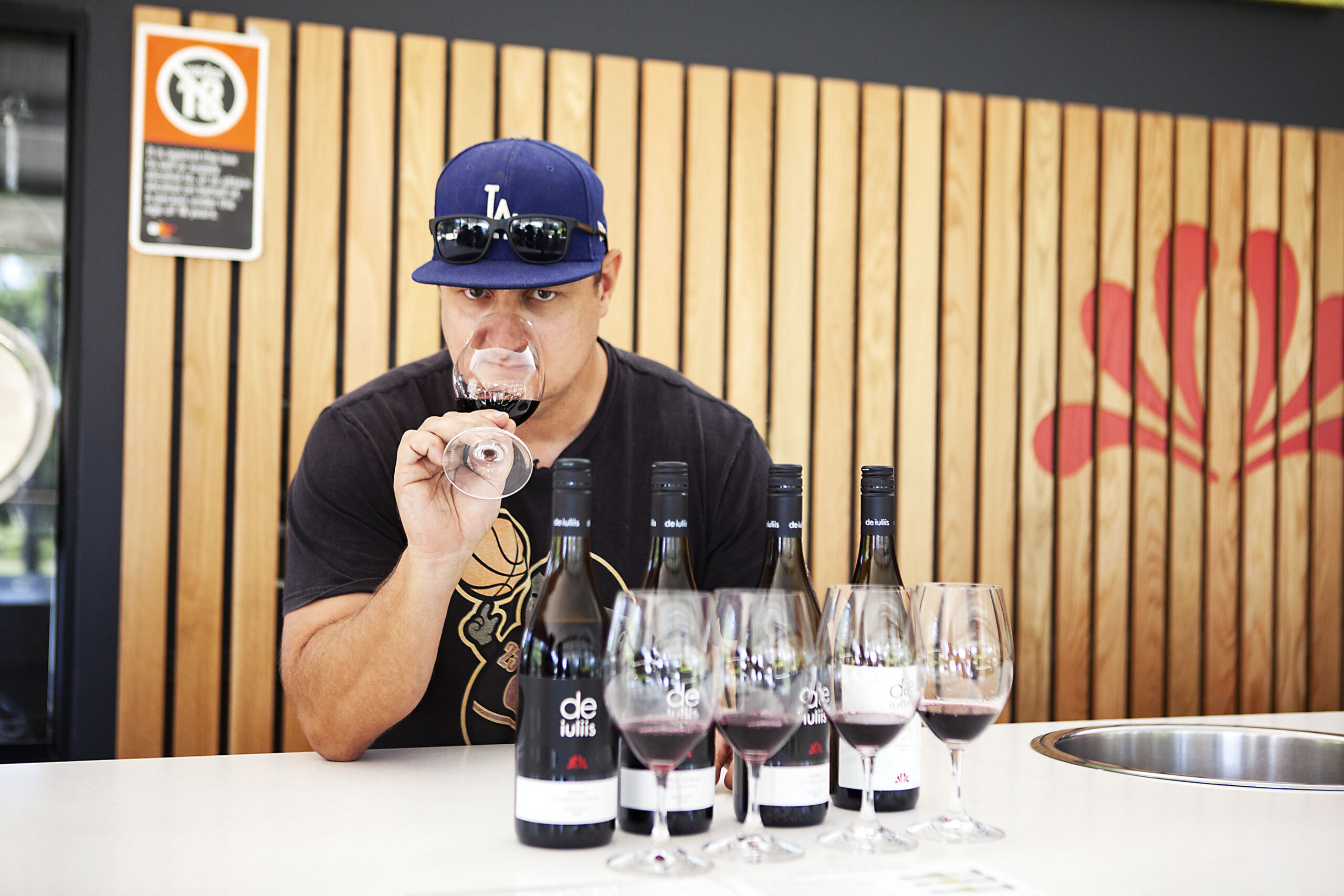 Limited Release Vertical Tasting with Mike
Our Limited Release Shiraz is only made in great vintages where the fruit quality is exceptional. Only the best barrels make the selection process and it can be from our range of single vineyard blocks.
Last month Mike sat down with the Selector team to discover the drops of De Iuliis over a twenty-year time span. You can read the article here, if you missed it.
During the tasting Mike took down notes about his judgements toward how the Limited Release Shiraz is ageing in bottle. If you'd believe it Mike is his own toughest critic and will always give you his honest opinion about his wines.
Do you drink now, or cellar for longer? Here is the comprehensive guide:
---
2019
Very good colour. Clean and fresh. Pristine black berry fruits. Massive length of flavour. Some juicy freshness. Long and deep. 19/20
2018
Very good colour. Bright and fresh. Excellent depth of fruit and flavour. Weight is perfect and balanced. Clean, fresh and long. Big future this wine. 18.5/20
2017
Good colour. Bright and fresh. Some oak sitting on top. Delicious. Regional fruit characters starting to show. Savory spices, with a sweet fruit mid palate. Classic Hunter 17/20
2014
Exceptional colour. Oak, full and bright fresh fruits. Clean and tight. Good acidity give the wine length and flavour. Depth of fruit with black berries coming to the fore. Has a long future keep for 10+ years. 18.5/20
2013
Very good colour. Vibrant and fresh. Deep and full. Good weight of flavours. Good wine still with plenty of life left in front of it. 10 years+ 17.5/20
2011
Starting to show some development of colour. Brick to reds. Godd fruit on the nose. Medium weight with some classic regional characteristics. Drink 5-10 years. 17/20
2009
Great colour. Richer and fuller style. Depth of fruit. With great flavour development. Just starting to show some slight mature characters. Classic wine. 18.5/20
2007
Good colour. Bright and vibrant. Beautiful savory fruit and spices. Long flavour profile. Still has plenty of life left in it. 18.5/20
2006
Good developed colour. Savory aromatics, with a slight hint of ground coffee (which I haven't seen in any of the others wines). Black fruits. Good medium weight. 5+ years, but good now. 16.5/20
2005
Developed brick colour. Rich and full, soft and long. Clean. Good weight, but tannins are starting to dry out the finish. Lacking some freshness. 15.5/20
2003
Developed colour. Some barnyard/medicinal characters. Oak is very dominate. Tart finish. Drying out. Past it's prime. Drink up. 13/20