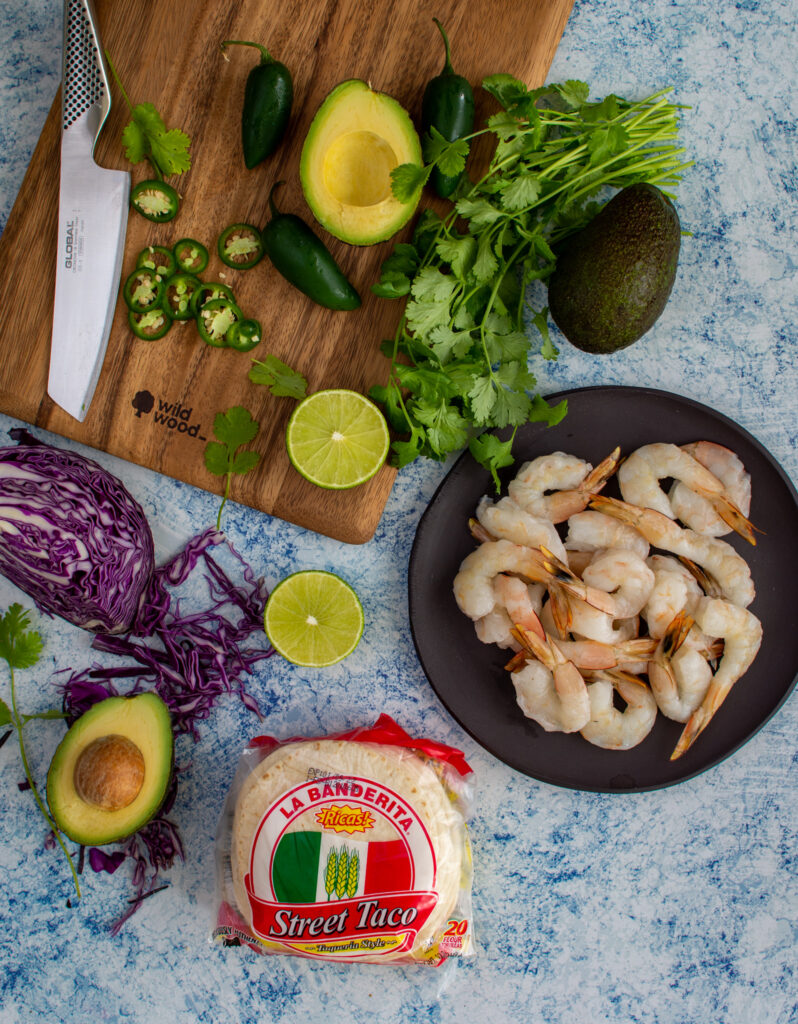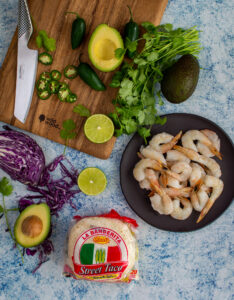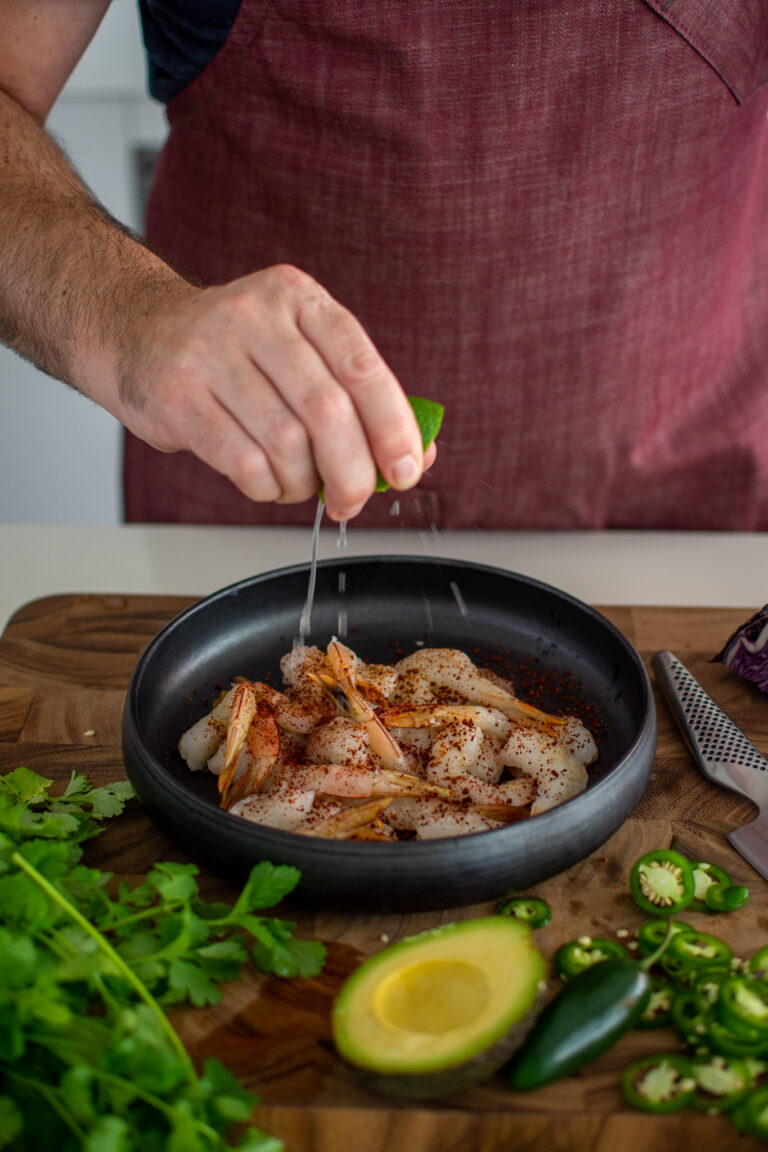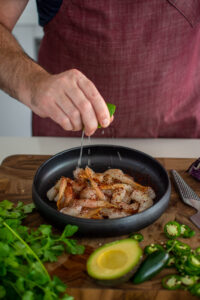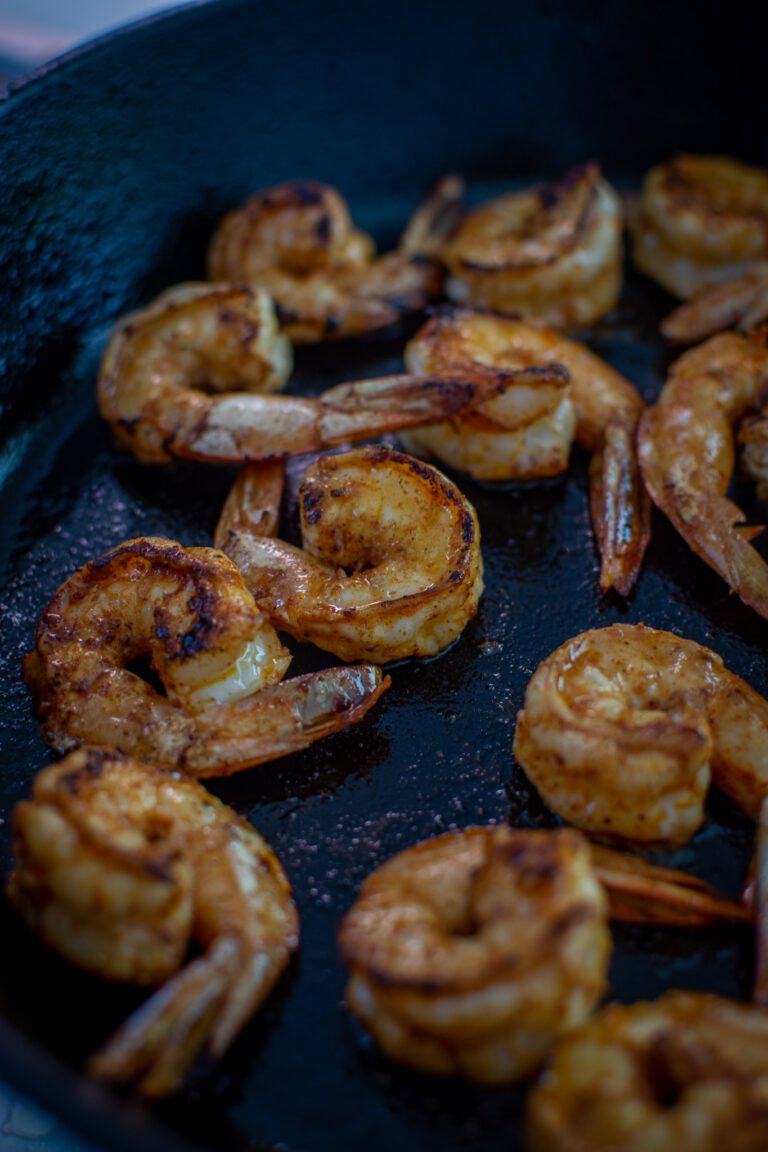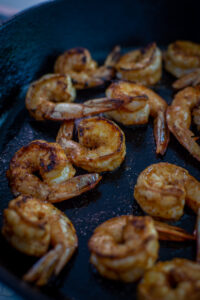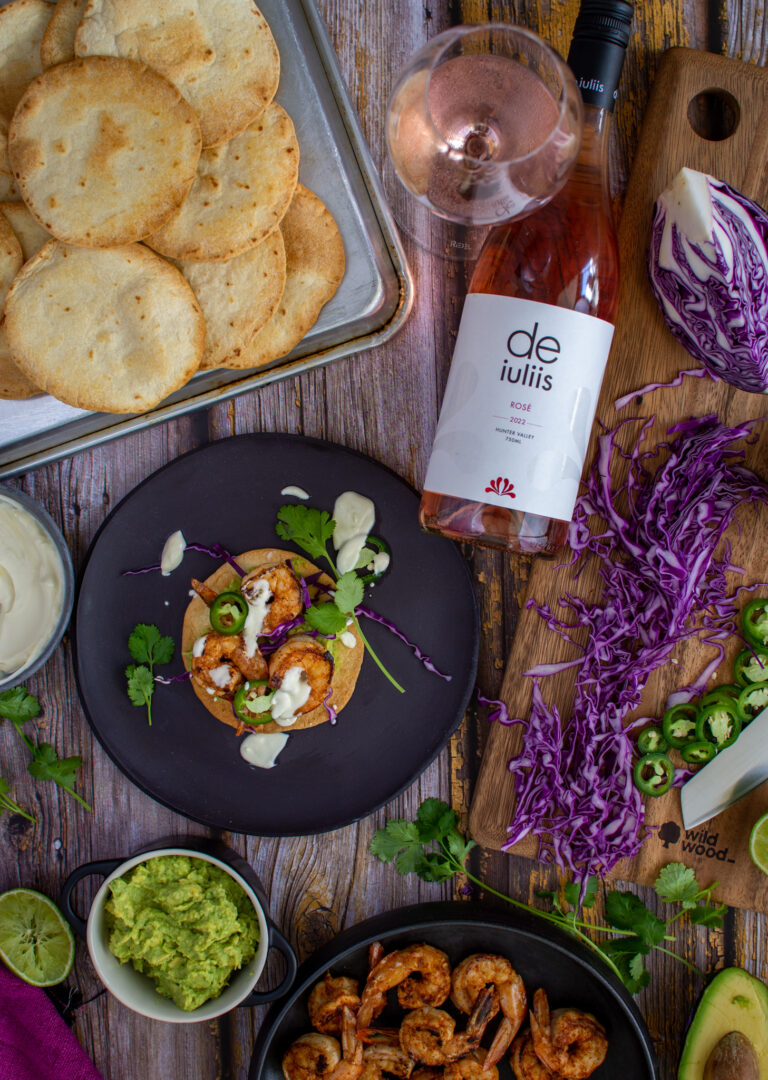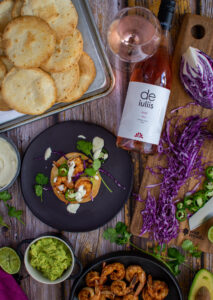 To celebrate the release of our 2022 Estate Rosé we teamed up with Gavin Sutherland from Another Food Blogger to create this cracking recipe. Just add good friends for the perfect afternoon!
Spiced Prawn Tostadas
Makes 12 tostadas
Prep = 10mins Cook = 20mins
Ingredients
36 De-shelled Prawns
2 tbsp oil
2 tbsp lime juice
Spice Rub
Smashed Avo
3 avocados
3 tbsp lime juice
Salt
Other
2 jalapenos
1 cup red cabbage
1 handful coriander
½ cup sour cream
2 tbsp lime juice
12 street tortillas
2 tbsp oil
Method
Toss the prawns in oil and your favourite spice rub, cover and marinate for 30mins *see tips*
Brush both sides of the tortillas with a little oil and bake @ 180c for 5mins, flip and bake for a further 5-8mins until browned and crispy
Smash the avo using a fork and combine with lime juice and salt
Slice the red cabbage and jalapenos finely
Mix sourcream and lime juice together
Cook the prawns on high heat with a little oil for 2 minutes, flip and cook for a further minute – I used a cast iron pan to get a nice char on them
Assembly
Either place all the ingredients out and allow everyone to help themselves OR
Top the tostadas with avocado, a sprinkle of red cabbage, 3 prawns, some jalapeno and drizzle with sour cream and a leaf or 2 of coriander 😉
Essential Tools
Chef knives
Chopping board
Baking tray
Pastry brush
Mixing bowl
Frying pan
Tips/Tricks
I used a spicy chilli rub on mine but if you wish to make your own combine 1 tsp garlic powder, 2 tsp smoked paprika, ½ tsp chilli or cayenne powder, 1 tsp dried oregano, 1 tsp salt and ½ tsp brown sugar
The tostadas (toasted tortillas) will keep in an airtight container for a couple days so it's a great one to prepare in advance for a party
Smashed avo is best prepared and eaten within a couple hours as the avo starts to brown from oxidation
Prawns cook very quickly so make sure your pan is smoking hot and keep an eye on them. An extra minute can lead to tough rubbery prawns
Serve with a large glass (or bottle) of 2022 Estate Rosé for maximum enjoyment!