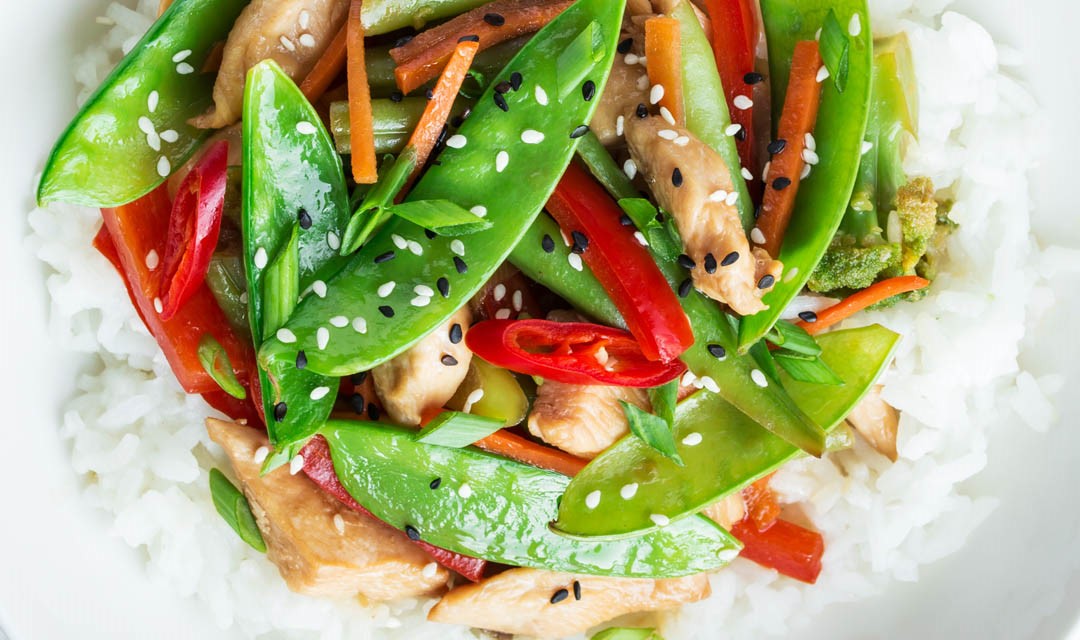 Chicken Stir Fry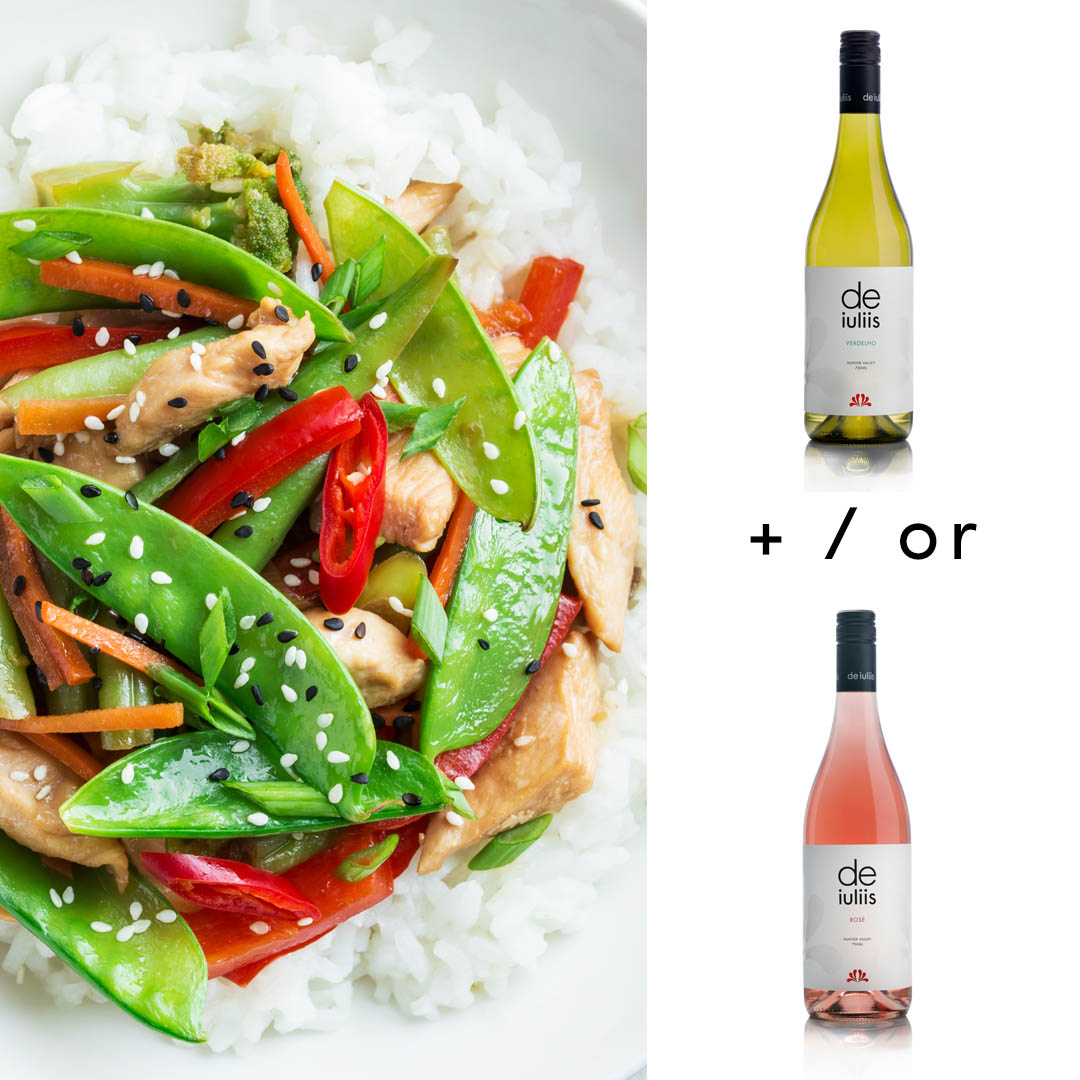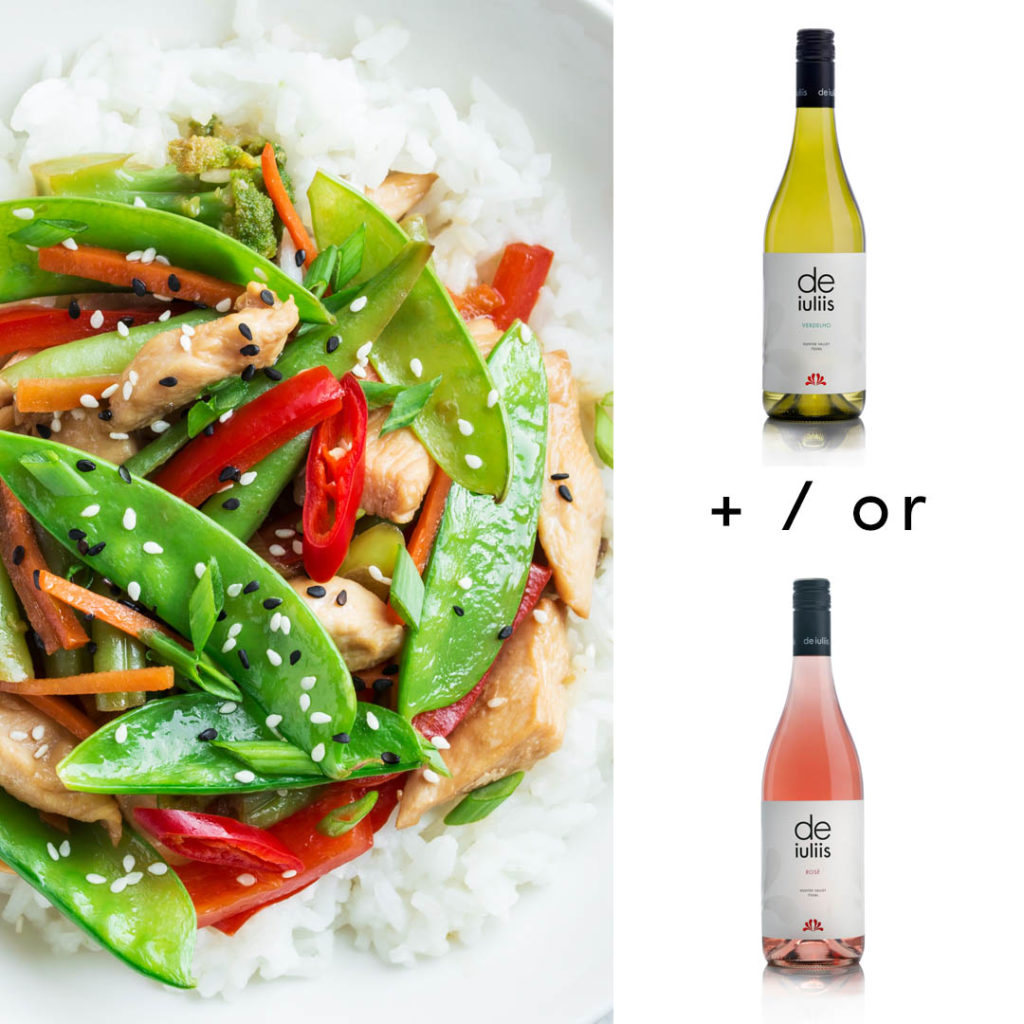 In these tough times, it's important to get back to the basics!
Our Cellar Door Manager, Sean, has put together his quick and easy "Chicken Stir Fry" recipe that pairs beautifully with our 2019 De Iuliis Verdelho and/or 2019 De Iuliis Rosé.
Ingredients
500g Chicken Breast
250g Mushrooms
260g Cashews
1x Red Capsicum
3x Carrots
2x Brown Onions
3x Fresh Garlic Cloves 
Broccoli & Snow Peas
Olive Oil 
Sweet Chilli Sauce (can substitute with 2x Long Red Chilli's)
Oyster Sauce
Honey


So the idea is, once everything has been prepared (i.e. chicken pieces + veggie pieces + cashews + prepared rice or noodles), things will happen very quickly.
Method
Heat oil in a moderate to hot wok, so it coats the base of the wok sufficiently
Cut chicken into strips, and seperate into 2 batches, cook in 2 batches so not to stew the chicken but to brown
Add onion and garlic with the chicken first to infuse flavours
After 3 minutes add in the rest of the vegetables
Start adding sweet chillie sauce, a good drizzle, followed by oyster sauce and honey (season to your taste)
Give this a good stir and the heat should be starting to mix all the flavours together
You should be at least through half the bottle of the Verdelho or Rosé by now!
At the last minute chick in your cashews
Serve with white rice or I like Hokkien noodles (make sure you have these ready to go so your stir fry is ready to be served hot).
The 2 wines chosen, 2019 De Iuliis Verdelho and/or 2019 De Iuliis Rosé will go well with this chicken stir fry as they have lovely fruit flavours with a nice clean finish.
Why not try this combo out, it's pretty damn tasty, enjoy!