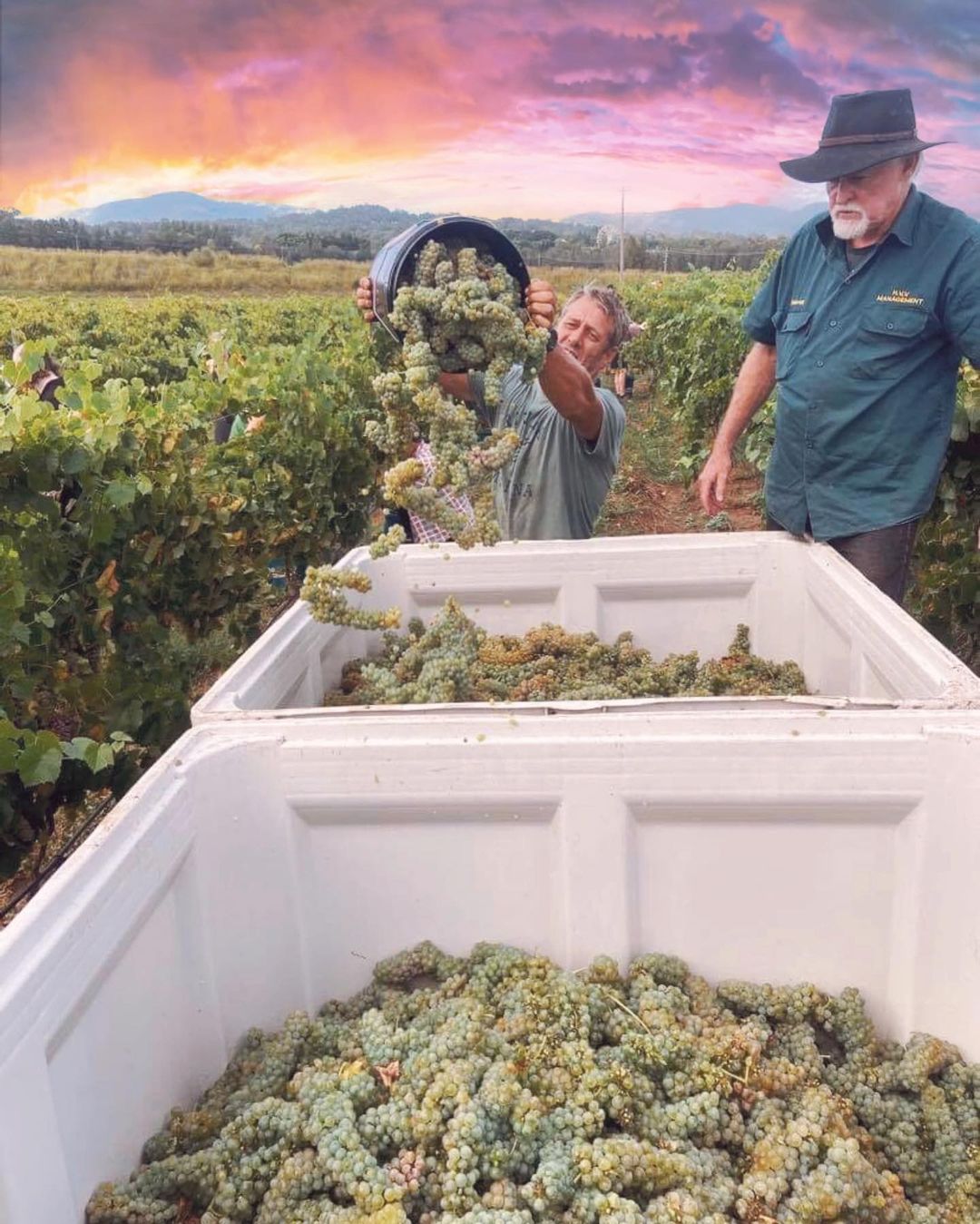 V#21 with Mike
After 4 hot dry vintages, we were due a wetter cooler one. As seen on all the weather reports and news channels over the last few months La Nina has returned. This has seen above average rainfall coupled with cooler average temperatures over this Summer.
While cooler and wetter conditions did mean a little less beach time for some of us this holiday period. Our vineyard crew were busier than normal, spraying and protecting the crops from potential mildew and fungal infections.
Chardonnay was the first to come into the winery on the 15th of January. This year chardonnay was lighter and more delicate than normal. We should see some finely structured and elegant chardonnay out of 2021. Verdelho looks amazing with some nice tropical and musk flavours. For me at this stage the highlight of the vintage is Semillon, with super traditional flavours of citrus and lemongrass, with amazing acidity and structure. Time will tell but I think this could be the pick of the vintage.
At this early stage, Shiraz from 2021 are looking more medium bodied, spicy and elegant, more traditional in style and more of that true Hunter regional character. It is a great feeling to have another vintage tucked up safely in tank and barrelled away!
Cheers,
Mike De Iuliis